Welcome to The HCG Body for Life Semper Fit Lifestyle Mastery Workshop
Retreats Unlimited is thrilled to bring you this once in a life time opportunity to work side by side fitness and HCG guru Colin F. Watson!

Whether you are a newcomer to our advanced HCG protocol or an experienced "HCG Body Rocker", we guarantee you will return from your fit for life vacation feeling stronger, more relaxed and more confident than ever with a renewed sense of wellness.
As a full mind-body-spirit experience, our HCG Body Semper Fit Mastery fitness retreats are designed to last well beyond your time at the resort. Daily HIIT workouts that never last more than 15 minutes, yoga, fitness instructions, meditation and breakthrough session, eating tips and optional spa treatments will relax and rejuvenate your body while strengthening and centering your mind.
Seminars such as HCG Body Rock and Semper Fit NLP serve to expand your knowledge of our HCG Body for Life lifestyle approach to phases one, two and three, in addition to creating personal breakthroughs and mastery in all phases including your phase "four" of life.
Jump start your fitness regimen in paradise!
Additional tours can be purchased during retreat, snorkeling, scuba diving, golf packages, etc.
A sample itinerary will be sent to registered retreat guests.
The resort experience also provides optional spa treatments that will help relax and rejuvenate your body while strengthening and centering your mind.
Colin F. Watson
HCG Expert & Certified Fitness Nutrition Coach
8 year ago I completed this diet and have been helping people ever since, achieve their personal goals for diet and health. It has truly been both tough, and extremely rewarding, and I personally want you to know that I am here for your success.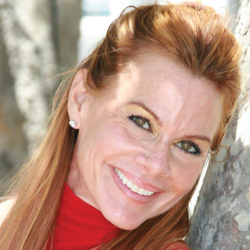 Jayne Watson
Fitness & Nutrition Expert
Jayne has written two recipe books, co-created workout video's and customized meal plans to follow for the HCG protocol. Remember "Life is a Journey, not a Diet."
Dr. Yvonne Oswald PH.D.
Guest Speaker
A British born, qualified teacher with 20+ years of experience; she has an outstanding reputation for her exciting, innovative, fun and interactive seminars for both corporate and private companies.
 Michelle Gierst
Pilates PMA & Yoga Alliance Certified
Currently Michelle has been traveling the globe teaching and setting up retreats in exotic and luxurious locations.