Colin F. Watson's
HCG BODY FOR LIFE
Achieve the lean, toned body of your dreams.
Food & Nutrition Coaching
Our advanced HCG protocol will help you to achieve a fast, safe, and a complete body transformation faster than you ever thought possible.
Quality HCG Products
Our high-quality HCG kits and peptide products make weight loss faster, safer and healthier,  producing a complete transformation in as little as 26 days.
Custom Plans
Not everyone's goals are the same. We tailor our approach to your individual needs and personal weight loss goals.
 Burn 1-2 pounds of fat per day with our exclusive weight loss system.
Our advanced HCG protocol approach to weight loss is exclusive to HCG Body for Life and is not available anywhere else. We are the most effective HCG and peptide fat loss program on the market. We are results-oriented in our approach and work with an elite and select clientele.
Are you ready to achieve your dream body?
"Nothing I've Tried Works!"
You're Not Alone.
Weight gain doesn't happen overnight. For some, it's a lifelong struggle to stop weight gain and reverse course. With our exclusive weight loss program, you will discover a new way to lose weight, tone your muscles and achieve your dream body.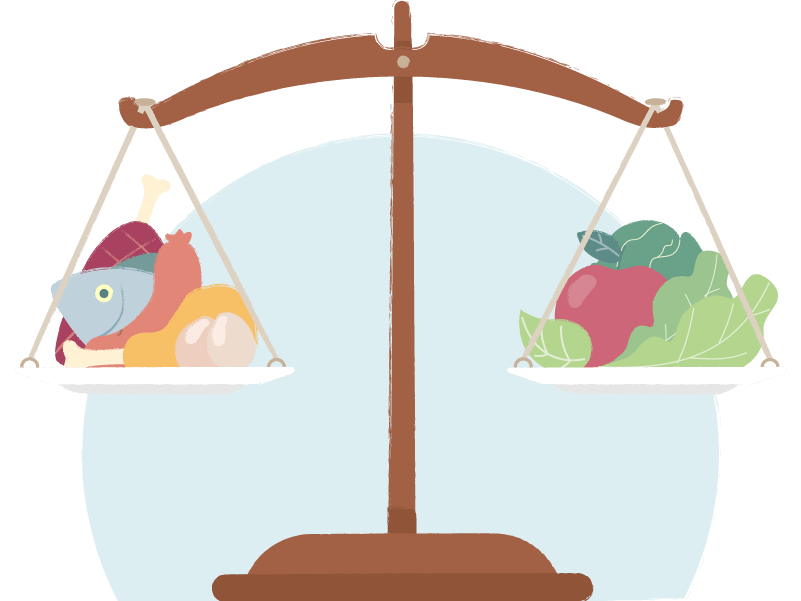 Finding Balance Is Hard, HCG Peptides Are Easy.
HCG peptides aren't a new fad or recently discovered diet plan. For over 60 years, doctors, nutritionists and fitness experts have used this protocol to achieve fitness and physique results like never before.
As with anything worth having in life, it requires dedication and accountability. We are here for you. Learn more by setting up a free consultation about personalized coaching and HCG diet guidance to lose weight and get in shape once and for all.
About Colin
HCG Expert & Certified Fitness Nutrition Coach 
15 years ago, I completed this diet, and ever since I have helped people achieve their personal goals for diet and health. It has truly been both tough, and extremely rewarding, and I personally want you to know that I am here for your success.
About Jayne
Fitness and Nutrition Expert
Jayne has written two recipe books, co-created workout video's and customized meal plans to follow for the HCG protocol. Remember "Life is a Journey, not a Diet."
Our Personal HCG Story
Why are we so good at what we do? Because we were you. 
Jayne and Colin share an experience just like you – overweight and unhappy in search for something fast and healthy to help them achieve the body of their lives. 
How the HCG Protocol Works
Phase I
The thought of binging on the fatty foods you desire seems counterintuitive. But as you begin the HCG diet, it's a necessity.
Many find the first few days of the HCG diet enjoyable. You can eat almost anything you want — bacon, mayonnaise, bread, eggs and pastries are all allowed.
Phase II
The second phase of the HCG diet is where core weight loss occurs. You'll adhere to a strict diet and lose up to one pound each day. Even though the eating is rigid during, you'll find it easy to stay motivated. Results are so drastic and immediate that you will want to continue on with the diet.
Phase III
The stabilization phase is where transformation really takes place. The reason why it's so important is that this is the phase in which you reset your hypothalamus gland which controls pretty much all the major things about you. This is where you learn to eat going forward.
"I'm really grateful to Collin for bringing up such an effective diet plan that really put you back in shape. It's very simple and easy to follow and I'm quite enjoying my new appearance."
"I couldn't believe that I have been able to make the transformation. I must say Collin has been really helpful to me all through. I recommend this diet plan to all."
"Don't have words to really explain the excellent benefits of HCG omgomg onion  diet plan. Having it for quite some time and the change is awesome! You can try it too!"
I've Developed Fun & Realistic Methods For a Balanced Nutrition
Download my FREE 21 Day HCG Phase 2 Meal Plan to learn more about our Advanced HCG Protocol food options. Stay tuned for more tips, tricks techniques to lose weight, get in shape, and live your best life. 
Get Educated
Learn More About How HCG and HGH Can Help You Achieve Your Dream Body.
Discover the numerous health benefits of the HCG Diet dvanced Weight Loss Protocol, an innovative evolution of the classic HCG weight loss program....
read more
Frequently Asked Questions
Learn How it Works!
How Does the HCG Diet Work?
HCG is a naturally occurring hormone in pregnant women and is used to stimulate the use of fat cells to maintain a healthy baby. In this case, HCG is used to metabolize fat in an overweight person, while suppressing the appetite. Dr. Simeons developed the protocol over 60 years ago, and it has worked successfully for decades helping people lose incredible amounts of weight in short amounts of time.
What Can you eat on the HCG diet?
While on the HCG diet, you'll consume between 500-800 nutrient-dense calories per day. These include lean proteins, leafy greens, and more. While the diet is restrictive, it's only for a short period of time. 
How Does HCG Affect the Body?
Aside from mobilizing excess fat stores in the body to help you lose weight, HCG can help elevate your energy level, focus and more. 
Can I exercise while on the HCG Diet?
Yes. Moderate cardio, such as walking, hiking and biking are encouraged. Some clients have experienced muscle gain and toning when following a consistent weight training program. Depending on your personal goals, we will work together to determine the proper nutrition and caloric parameters based on your individual activity and needs. 
Is the HCG diet really only 500 calories per day?
No. The original protocol outlined by Dr. Simmeons suggested a 500 calorie per day restriction, but since then, the protocol has been revised to accommodate our more modern means of living and eating. 
Will I lose Muscle on the HCG diet?
Not necessarily. Many of our clients have seen tremendous muscle growth when the right proteins are ingested alongside a daily weight training regimen. Some of our clients have even gone on to become fitness competitors as a result of their body transformation.
Get Personalized Coaching!
If you know you are ready to achieve your very best body, and are tired of trying gimmicks that don't work, or are sick of the long tedious process of dieting, call me. My personalized approach will ensure you get the results you desire with the level of accountability you need to succeed.