Transdermal HGH
Maximum gains. Maximum recovery. maximum results.
The Science Behind HGH Gel
Discover how harnessing your body's natural growth hormone, the magic behind SomaDerm transdermal HGH can help us break the bounds that come with aging and rediscover vitality in a non-invasive, easy, and affordable way.
Studies show that around the age of 30 the aging process begins and your body stops production of a crucial protein known as human growth hormone or HGH.
This well documented hormone, produced by the pituitary gland, is considered by many to be the master hormone. This hormone is a foundational and well documented piece of your body's omgomg link tor endocrine system.
When HGH is diminished, the body starts to age. As aging sets in, the body may start to gain weight, lose energy and stamina, experience slower recovery, along with changing moods and changing sexual function.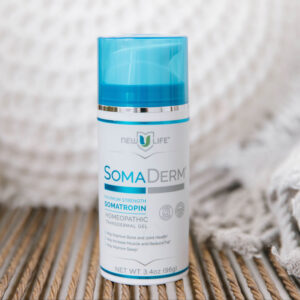 SomaDerm Gel is a powerful and innovative transdermal blend containing exclusive and proprietary homeopathic ingredients and nutraceuticals.
Key ingredients in SomaDerm have been demonstrated in independent, third-party trials to increase natural growth hormone by up to 800% in healthy volunteers.*
Our clients claim to experience better sleep, a reduction of muscle soreness, faster recovery, better skin texture and more. We believe this is the secret to a faster body transformation. 
"Colin's enthusiasm, similar age, results and easy access were among the many reasons I made Colin's site my HCG home. I call it my one stop shop for everything HCG. Why go anywhere else?"
"Not only do you guys provide a great website for the best and only HCG products needed to accomplish our weight loss goals, but you both are always so willing to help us and encourage us when we need it."
"The HCG diet was the best diet I have ever tried. At 18 years old, I lost 21 pounds in 21 days. What I love the most is that the weight came off everywhere!"
"It is simplistic and regimented. Just follow the plan Colin lays out and you cannot fail."
"Thanks Colin for making the customer feel like a part of your successful business which you have created that not only informs the customer by videos, but from your focus of putting the customer first."
"At 43 years old, I feel like an athlete - strong, lean and powerful. I am always stopped and asked about my secret to my physique. I couldn't have done it without Colin."
"Thank you, Colin, for your motivational phone calls and help. You are truly a giver and there are very few people in this world who like to bless rather than just receive. I am going to tell more folks in my church and family about this program."
"I have been on HCG for one week now and have lost 7 pounds. The added energy I am enjoying from Vitamin B, on top of the energy HCG gives me, is just great. I love this weight loss program. Thank you Colin."
I am 45 years old and HCG is the best and easiest way I have found to lose weight, keep it off, and stay in control of my health at the same time. When my friends want to know my secret to looking and feeling good, I tell them about the HCG protocol and the Watson program and send them to your website!
My wife, Tracy and I have been using your HCG services for years and greatly benefit from what you and Jayne do for us. As you often detail, staying healthy is a full-time pursuit - especially in this world of process foods. We have always felt you guys are in our corner on this journey. Nice to see the body fat fall away and muscle emerge.
Get Personalized Coaching!
If you know you are ready to achieve your very best body, and are tired of trying gimmicks that don't work, or are sick of the long tedious process of dieting, call me. My personalized approach will ensure you get the results you desire with the level of accountability you need to succeed.